The most relevant news of November 2018 in Technology HUB
November 13-14
Foro de Inversión Ciudad Juárez
In celebration of the Global Entrepreneurship week, Technology HUB was the host for El Foro de Inversion (Investment forum), brought by la Secretaría de Innovación y Desarrollo Económico, Artifex Angels, Chihuahua Innova, el Instituto de Innovación y Competitividad, El Gobierno del Estado y Unidos con Valor.
The event revolved with conferences and panels aiming topics such as Entrepreneurship, Crowdfunding, Technological projects, among others.
November 14
Shark Business Hunters
RESET started with a Shark Tank, the rules of the game were easy, young entrepreneurs (previously selected) tried to convince the investors or in this case "Sharks" to invest in their project in exchange for a percentage of their company. Only 3 out of 12 entrepreneurs got the investment they were looking for: KeyA, Insights and Fas Comedy.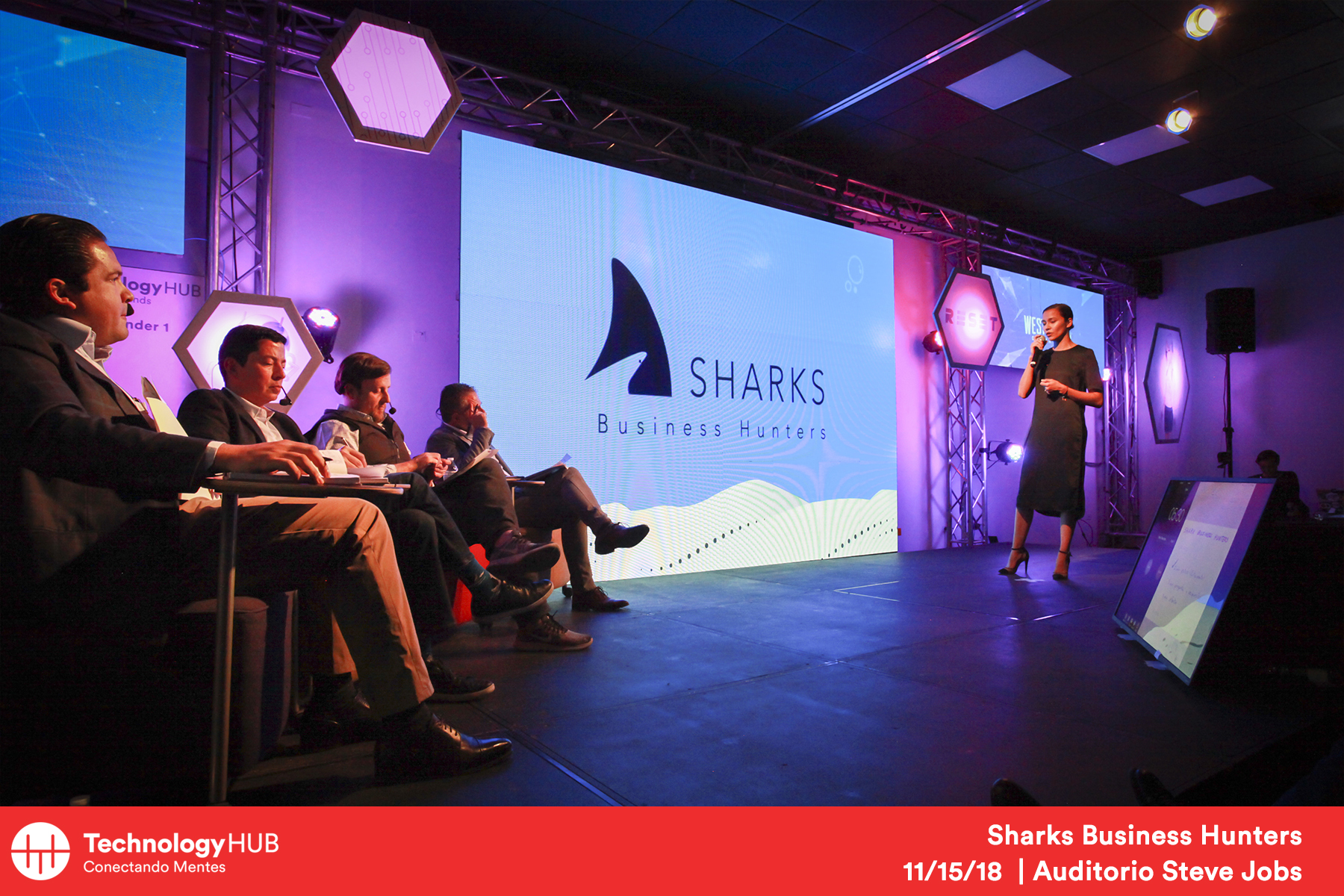 Hackathon
BlackLabs, Transtelco, Technology HUB and Fundación Axcel had a hackathon through RESET 2018, where young people had the chance to compete in teams to solve a technological problem using the technology available in a creative manner, to solve problems like: sport's technology, industry 4.0 and A.I.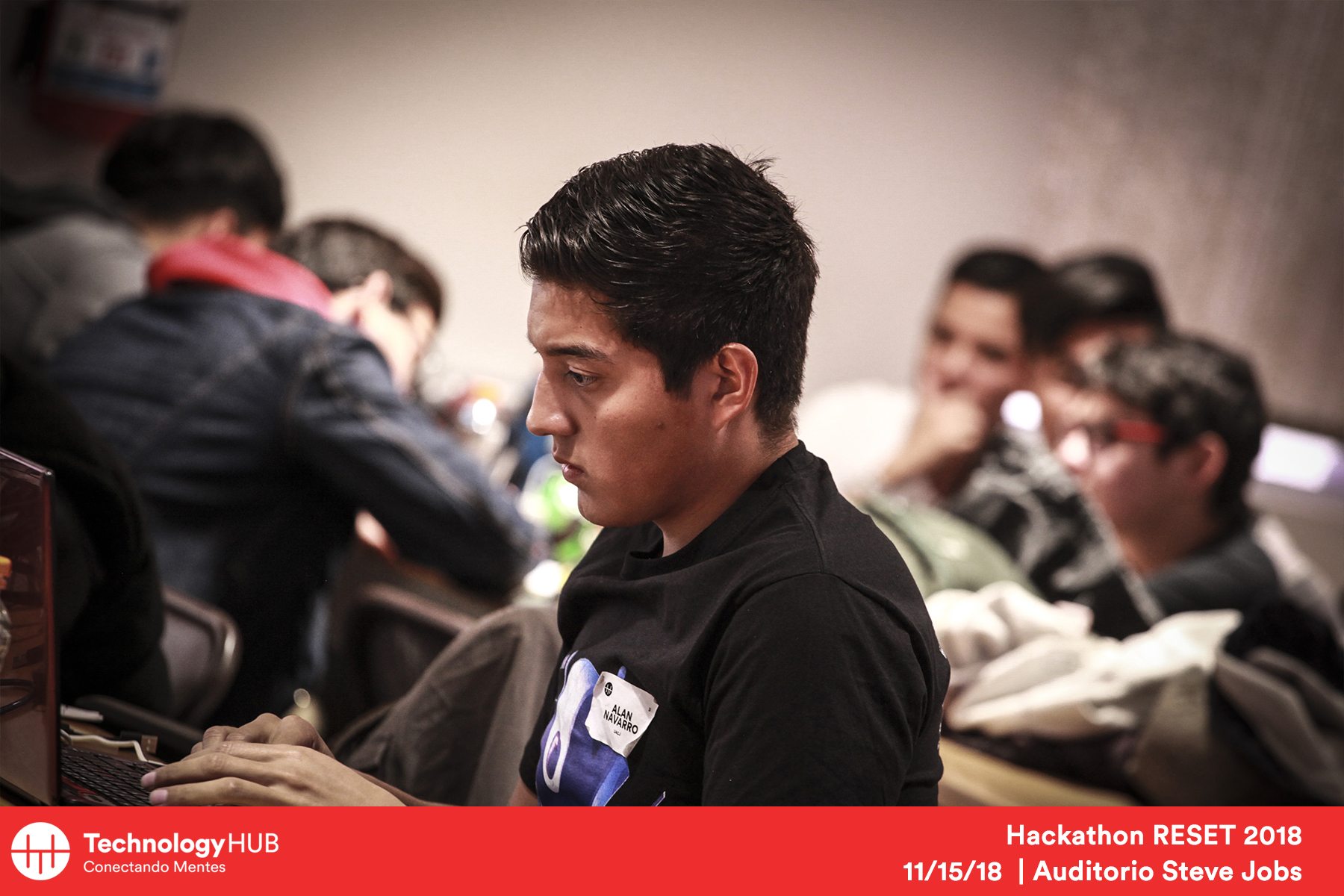 November 15
RESET 2018
Inauguration ceremony
Brian Straight, consul of media and culture from the USA consulate at Ciudad Juarez; Ben Gonzalez, Vice-president of Assets and Development of UTEP and Ricardo Mora, CEO of Technology HUB; gave a welcoming speech for the young people motivating them to seize this summit.
Conferences

More than 20 national and international speakers from different organizations such as: Netflix, MIT, GreenMonumentum and Proof of art, gave their conferences during RESET, where they shared their journey and experience in their field. They told their successes but also they shared their failures, giving a brand new point of view focusing on perseverance to chase their dreams.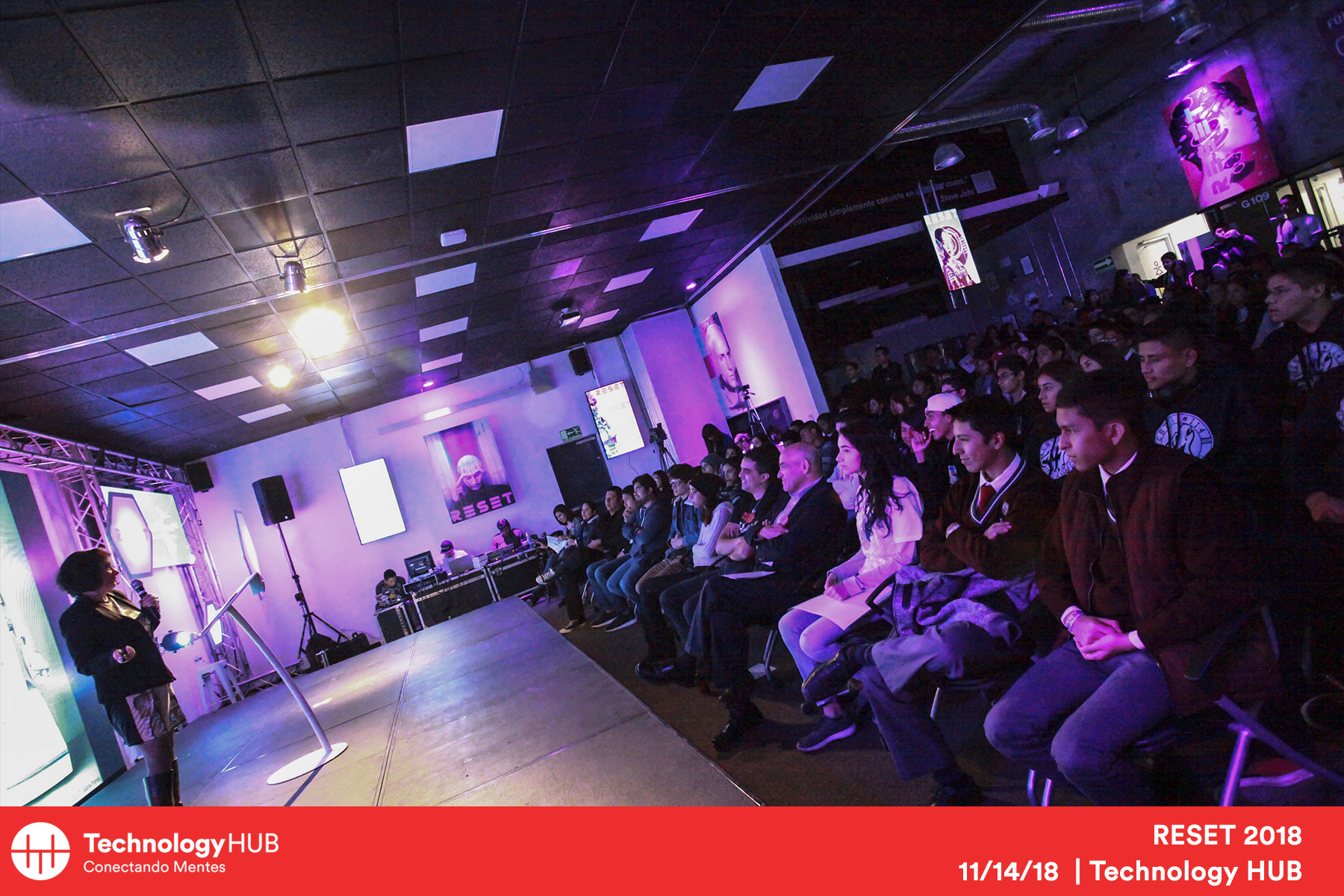 Workshops

RESET 2018 had several workshops focused on how to improve your business. Experts in the field conducted the workshops, developing new ideas and teaching how to take advantage of the technology.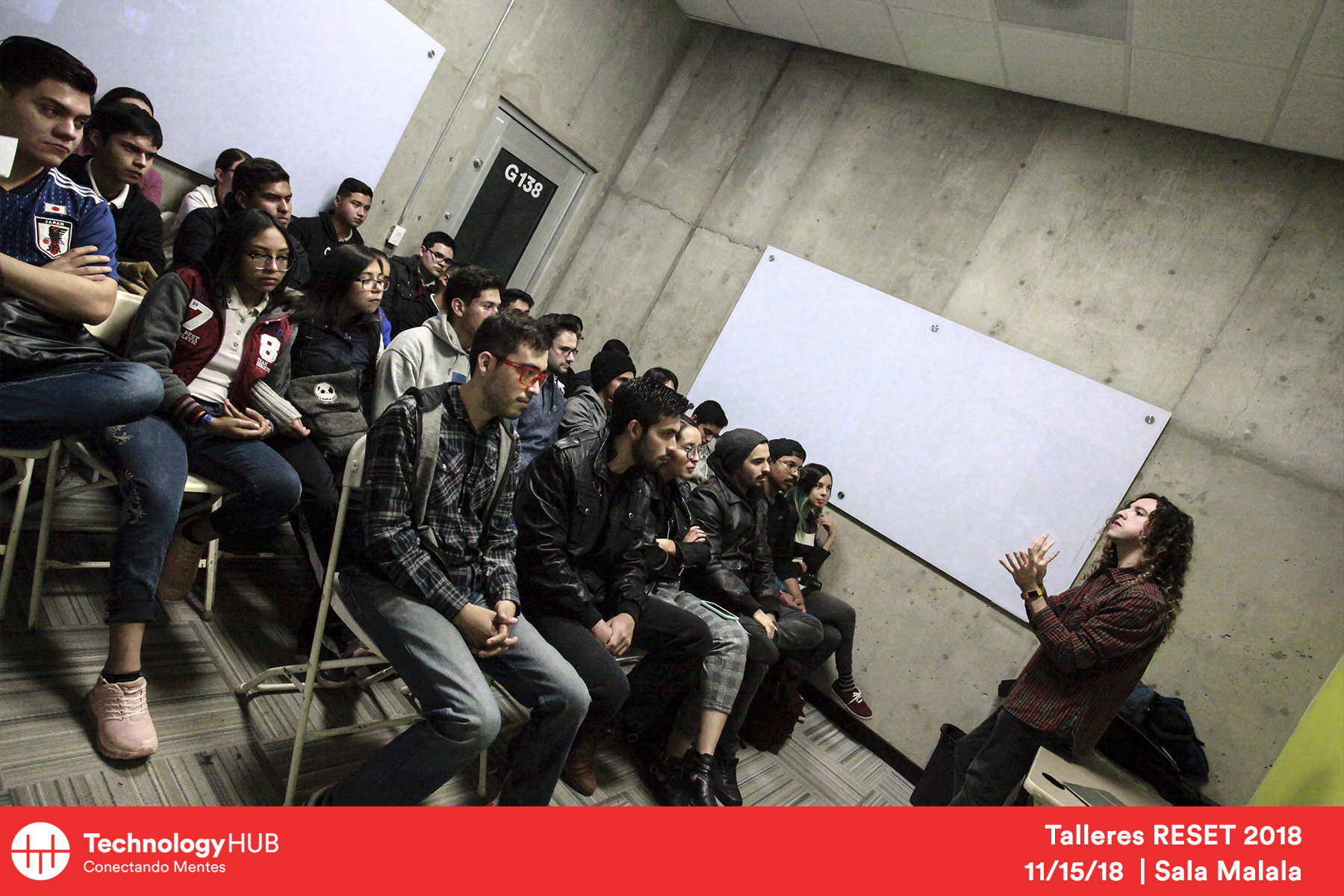 Music Festival
During the closure of the event a musical festival was offered, starting with a cosplay runway, followed by the bands "La Juana" and "Volagio" that made everyone sing and dance, having the opportunity to relax after a long day.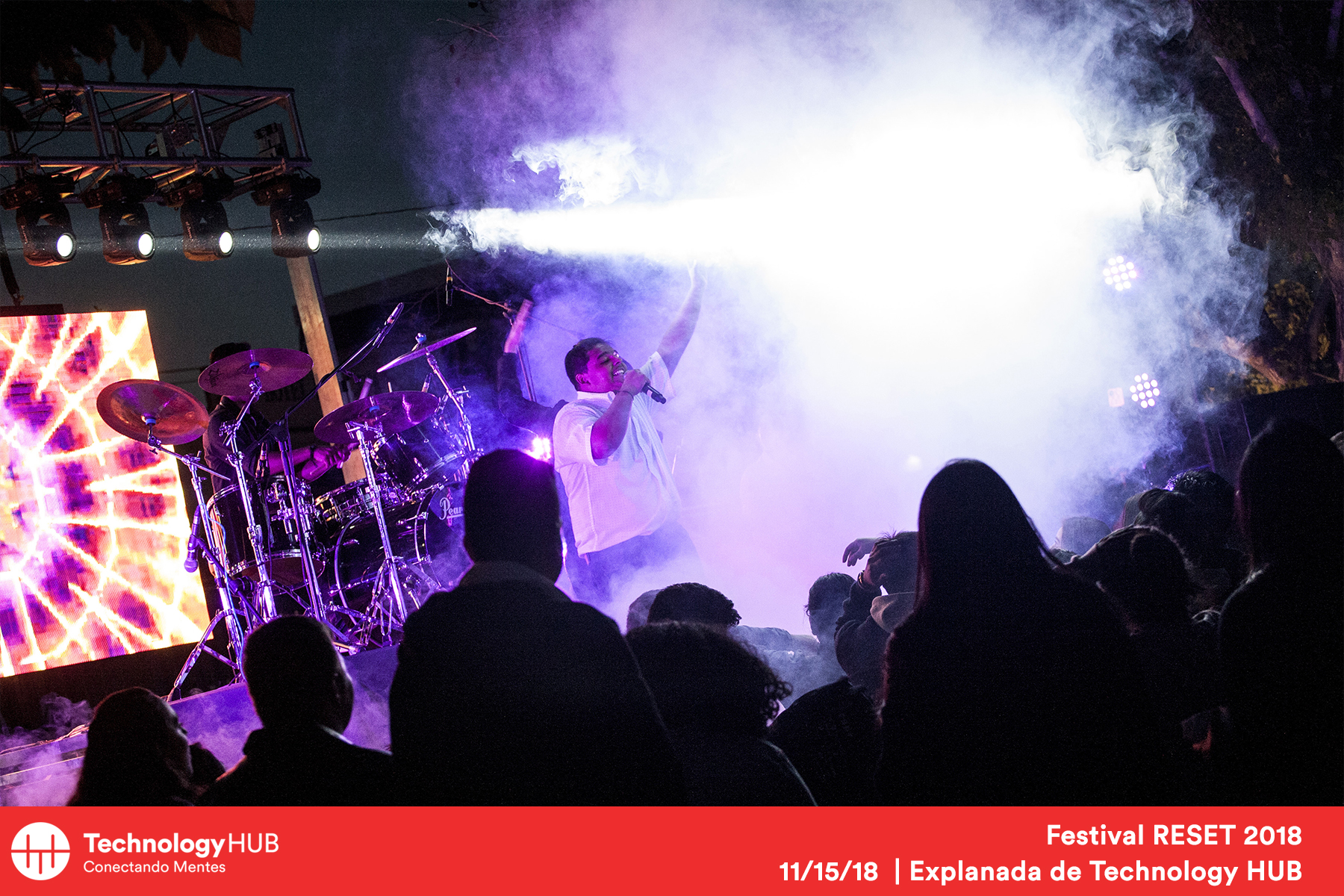 November 16
RESET was the perfect excuse for El Paso and Ciudad Juarez to come together with the same goal: Innovation and entrepreneurship. The second part of RESET 2018 was hosted by The University of Texas at El Paso (UTEP). Where young people from both sides of the border had the chance to be a part of this binational summit that took place during the Global Entrepreneurship Week.
November 21
Intervención del espacio: Arte, Tecnología, Tiempo Actual.
Technology HUB hosted an art exposition that came together with the collaboration of the Fab Lab and HUBarte. Inspired by the Mexican culture and Folklore, using new tech as: 3D printing. Giving an entire new perspective where technology and art share the same ground.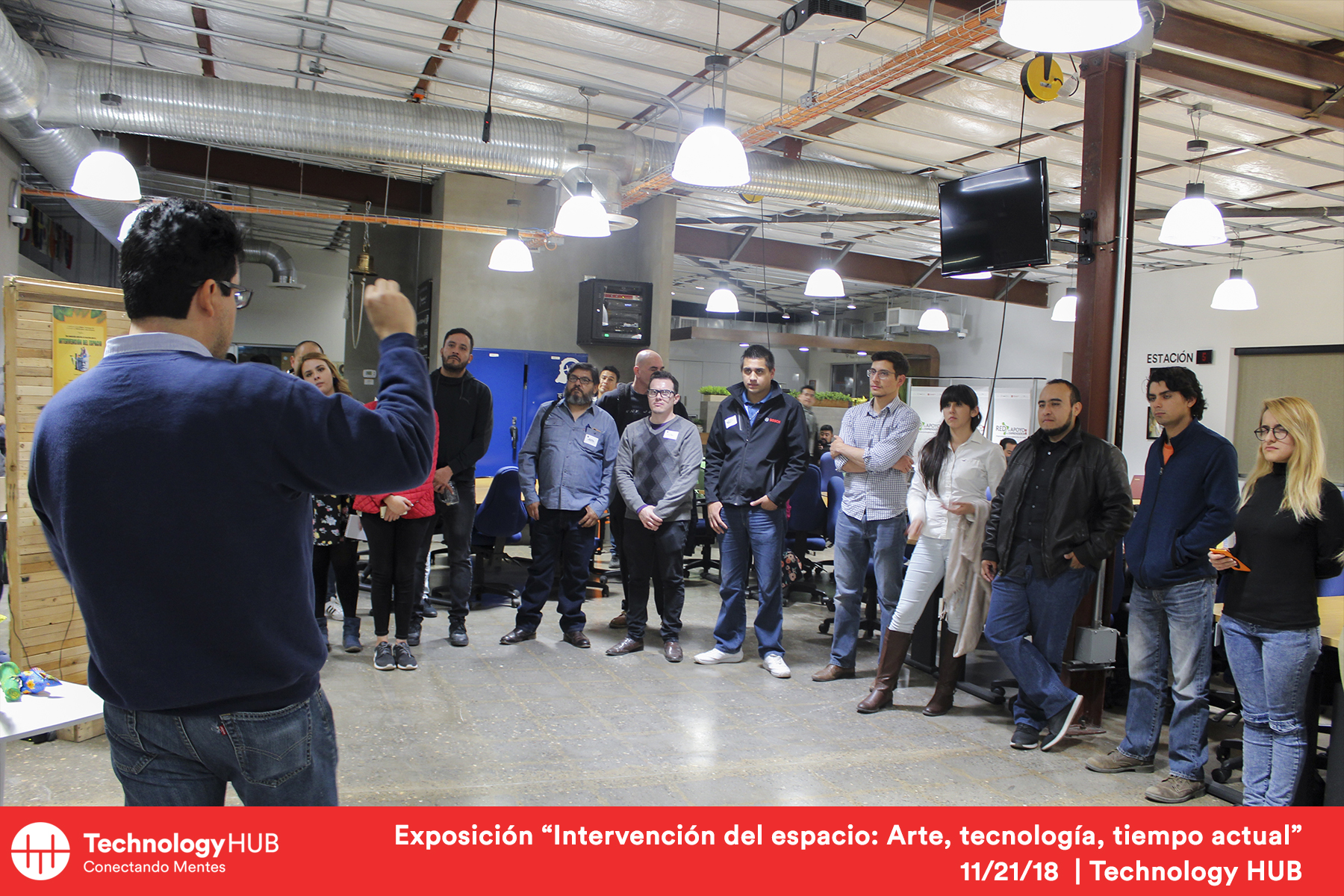 November 29
HUBtalk "Tu caja de cristal" by Liliana Estrada
This conference focused in the large limitations that we face when we want to accomplish our goals. Mostly are our beliefs turned into habits, the secret to really change lays in identify which ones are being passed from our families and in that way we can change our chip and make a real change.