Imagine a beautifully decorated place, complete with a kitchen, all the coffee you want, enough chairs and desks, a good internet connection, conference rooms and front desk service; imagine being able to interact with professionals like you, with similar interests, and with whom you can bounce ideas around while making a business grow.
The above perfectly describes the facilities and work dynamic of many large companies but their benefits are exclusive to its collaborators. Now imagine being able to work in such a place but without having to sacrifice your independence.
Coworking is a new work style in which independent professionals and entrepreneurs share a workspace.


The first official coworking space was founded in San Francisco in 2005 by Brad Neuberg, a developer who was looking to combine the freedom and independence of self-employment with the structure of working within a community.
Although initially, Neuberg found it difficult to find people who would use his coworking space, the style gradually gained popularity, in part because he himself encouraged people to steal his idea and make it their own.
Nowadays, coworking is an international phenomenon.


In Mexico this workstyle is mostly known in the country's largest cities like Guadalajara, Mexico City and Monterrey, but outside these locations adequate spaces are hard to find. Fortunately for Ciudad Juárez, located near the center of the Mexico-United States border, in mid-2017, the first coworking space in the city was opened within the facilities of the business incubator Technology HUB.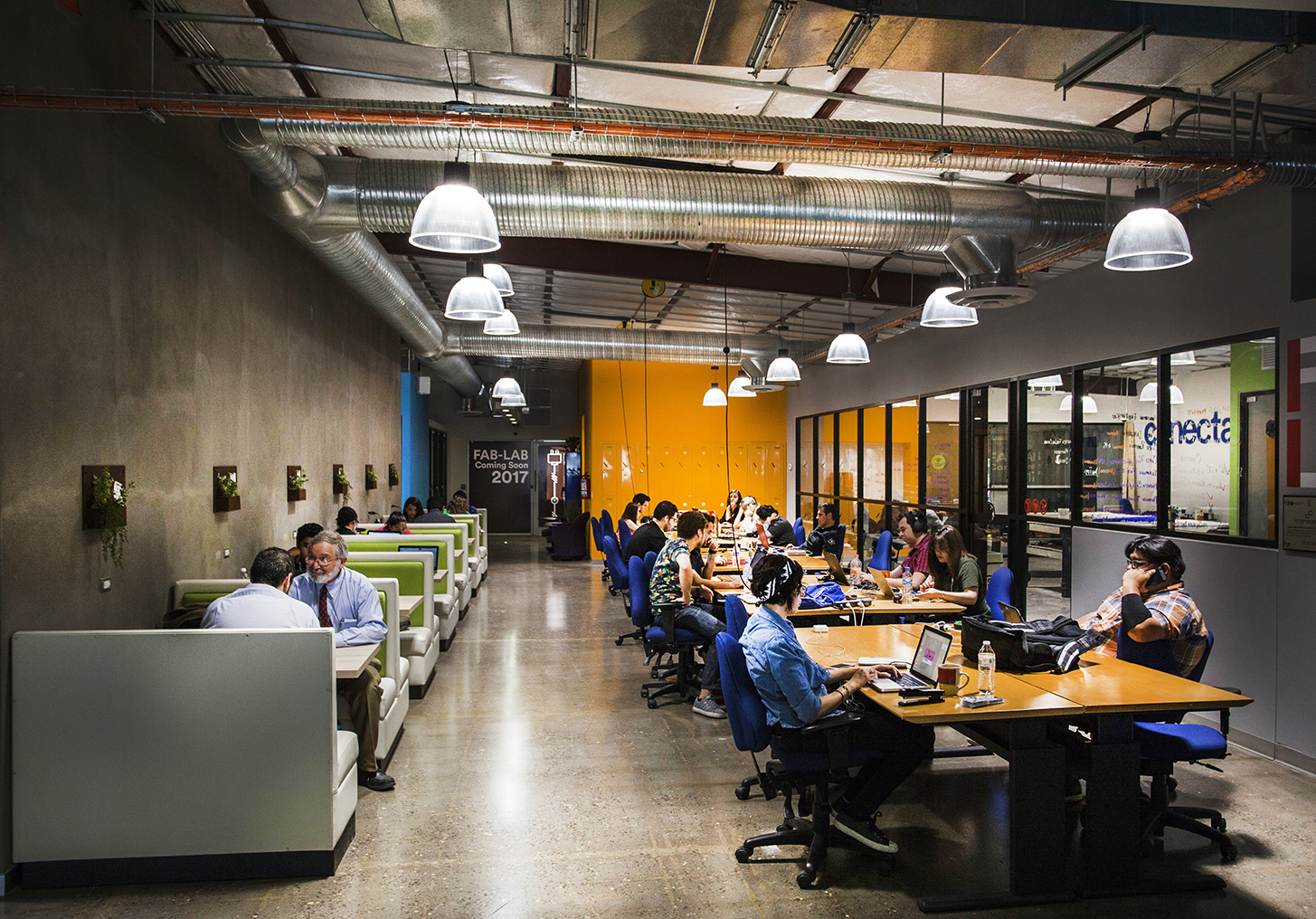 Photo by Luis Pegut
Even though each coworking space is different, generally all of them have certain things in common: conference rooms, rest areas, workspaces for common use and game rooms; they charge hourly rates, offer unlimited coffee and wifi, etc. All these services, when used by several people at the same time, have a lower cost.
Have you ever been a member of a coworking space? If not, would you like to try it?