On Thursday, April 26, at the Technology HUB facilities, U.S. Consulate and Embassy officials welcomed a visit from small business development experts from El Paso and San Antonio, Texas. The group met with academics, local, state and federal government officials and private sector representatives to advance the foundations for the establishment of a small business development center in Ciudad Juárez.
Members of the "Juárez Emprende" network also participated in the meeting, including its current president, Rodolfo Vázquez Triana, who is also COO of Technology HUB.
*MSMEs: Micro, Small and Medium Enterprises.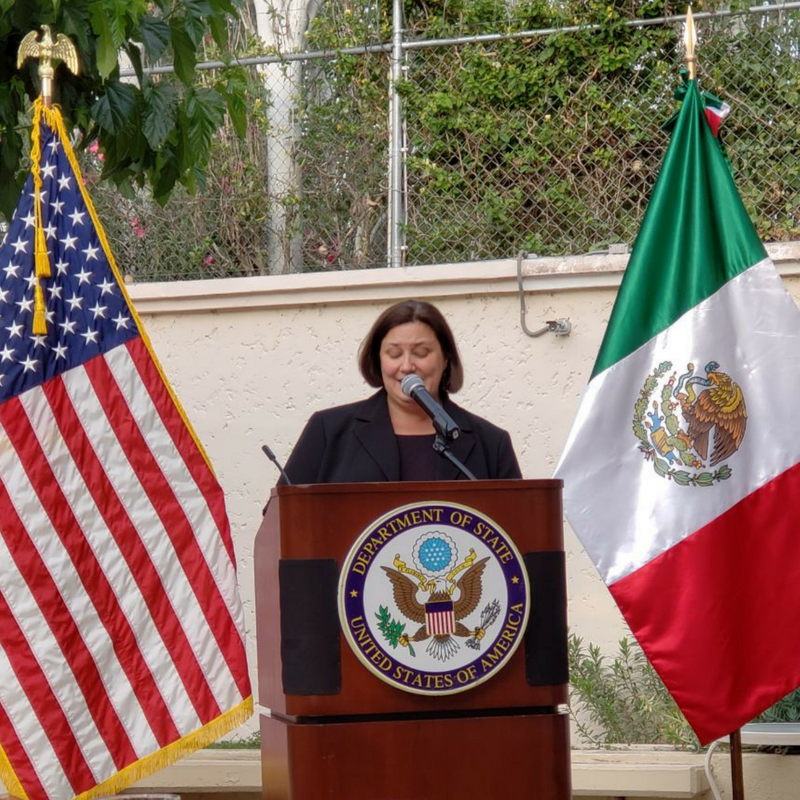 Event closing with  Consul General Daria L. Darnell